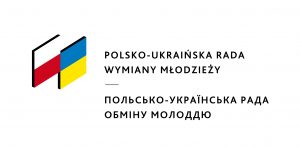 European Center for Youth Initiatives as an organisation interested in the topic of Polish-Ukrainian relations, cooperating with Educational Initiatives Centre from Lviv for many years, is glad to have a chance to implement programmes and projects for young Poles and Ukrainians under newly established Polish-Ukrainian Council of Youth Exchange.
Polish-Ukrainian Council of Youth Exchange was established on September 9, 2015, by virtue of an agreement between the Government of Republic of Poland and the Cabinet of Ministers of Ukraine. The legal basis of the Council is an intergovernmental agreement, which defines the main tasks of the Council and its objectives.
Bearing in mind the particular role of the young generation in shaping mutualinternational relations Council wishes to encourage young people and youth workers to work together, to mutual approaching, discovering common roots, overcoming prejudices and stereotypes in the perception of a common history and in modern relationships.
The Council supports financially (the contest of projects) and substantively (system of training, consultation) implementation of the ideas of young people – including co-finances exchanges, seminars and training, youth meetings and information projects. More information about the Council:
Polish-Ukrainian Council of Youth Exchange
Till this moment, European Center for Youth Initiatives implemented one project financed within Polish-Ukrainian Council of Youth Exchange: "Open Your Minds, Leave Stereotypes!" developed and realized by the group of 22 people, who thanks to this project could develop themselves and spend 9 days in Poland on workshops, discussionsm etc. More information about this project and its results: