Training Course
Youth Management for Youth Development
Training Course 'Youth Management for Youth Development'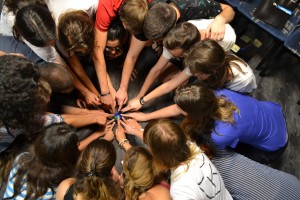 implementation is connected with existing need of active inclusion of young people in the education process of their peers, as the most effective way  of their social inclusion, effective learning and improving the situation  of young people in the labour market. Improvement young workers skills will have strong influence to further promotion of development of international cooperation in Europe, increasing the employability of young people, and an indication of the opportunities arising from new contacts and acquired knowledge and skills to act in a multicultural environment.
Objectives of the project:
Development of the knowledge and competence of youth workers in the management
of international projects aimed at developing the youth sector, especially those in European programs, including Erasmus +;
Promotion of the idea of European integration through the use and development of non-formal education components and intercultural dialogue;
Development of competence related with raising and monitoring the quality of international projects;
Creation and development of real and effective international partnerships;
Stimulation of creativity and entrepreneurship among young people;
Exchange of good practices and experiences taken from previous work in the implementation of youth projects at local and international level.
The main elements of the training course: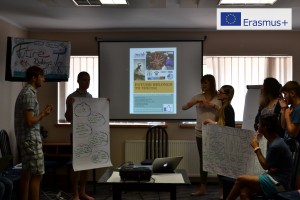 Providing a detailed overview of the Erasmus+ Programme, its priorities, actions and procedures;
Showing how to design projects based on the needs of specific target groups in Erasmus+ Programme;
Indicating how to ensure high level of participation of young people in Erasmus+ projects;
Developing interpersonal relations concerning leadership, decision making, team work and dealing with conflicts;
Sharing and exchanging good practices of international cooperation projects, partnerships, challenges and local youth work;
Strengthening actions undertaking: building and strengthening partnerships and youth projects.
The whole training was prepared and implemented by 2 trainers: Marcin Księżopolski from European Center for Youth Initiatives and Nataliya Pavlyuk from Educational Initiatives Centre. Training course programme was based on non-formal learning: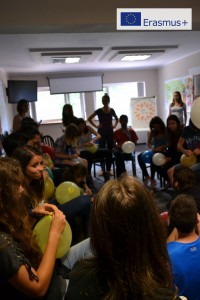 Approaches:
Learning through challenges;
Holistic approach (Knowledge-Experience-Competence);
Experiental Learning (Action-Experience-Reflection-Conclusion-Action);
Diversified Education;
Personal contribution and resposibility for education.
Elements: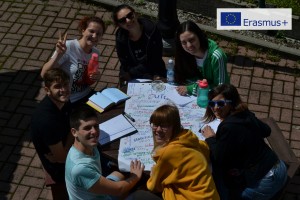 workshops,
simulation exercises,
team building exercises and name games,
speeches and presentations,
active discovery of the venue and sightseeing activities,
interviewing local population,
cultural presentations organized by the participants,
cognitive visits,
daily reflections and final evaluation.