Identity: HUMAN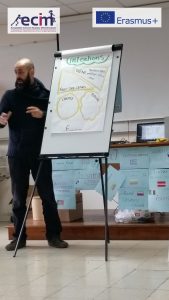 "Identity: HUMAN" was a project with its main action – training course made by youth workers for youth workers. It was a result and the continuation of the continuous action of different Europan organizations at the field of Human Rights and Social Inclusion. Refugees crisis couldn't let us untouched. "Identity: HUMAN" aims to train and educate youth workers in order to be able to fight inequality and discrimination against the refugees and weak with social intervention activities.
At the time when inequality between people rages across the societies, violence is used as a method to solve social conflicts and young people ignore the legal frame as well as their power as European citizens, there comes "Identity: HUMAN". The international training course gathered 26 international participants from different countries so as to find dynamic solutions for some of the most pressing issues of the surrounding world.
Historical and present-day good practices promoting equality and social inclusion, understanding of European Citizenship as the key to improve the society, arising social conflicts, knowledge and use of the legal frame in each country and social intervention as well as the way of dealing with all these constituted by far the major backbone of the training content.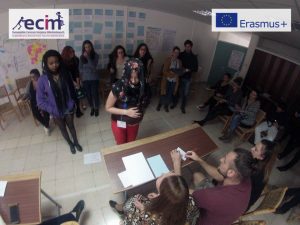 By means of non formal education methods such as: debates, games, discussions, simulations, engaging in interactive group and pair work the participants had the opportunity to reflect upon and subsequently understand themselves what civil society is and what its role in stimulating the present day people struggle for equality is. Equipped with new tools and methodologies provided by the experts and trainers in non – violent social conflict management and Erasmus +, the participants (youth workers, youth leaders, decision makers) started their own ventures in social intervention so to bring the much needed positive change.
Cause every human has an Identity of Human!